DAN ASIA-PACIFIC SCUBA DIVER INSURANCE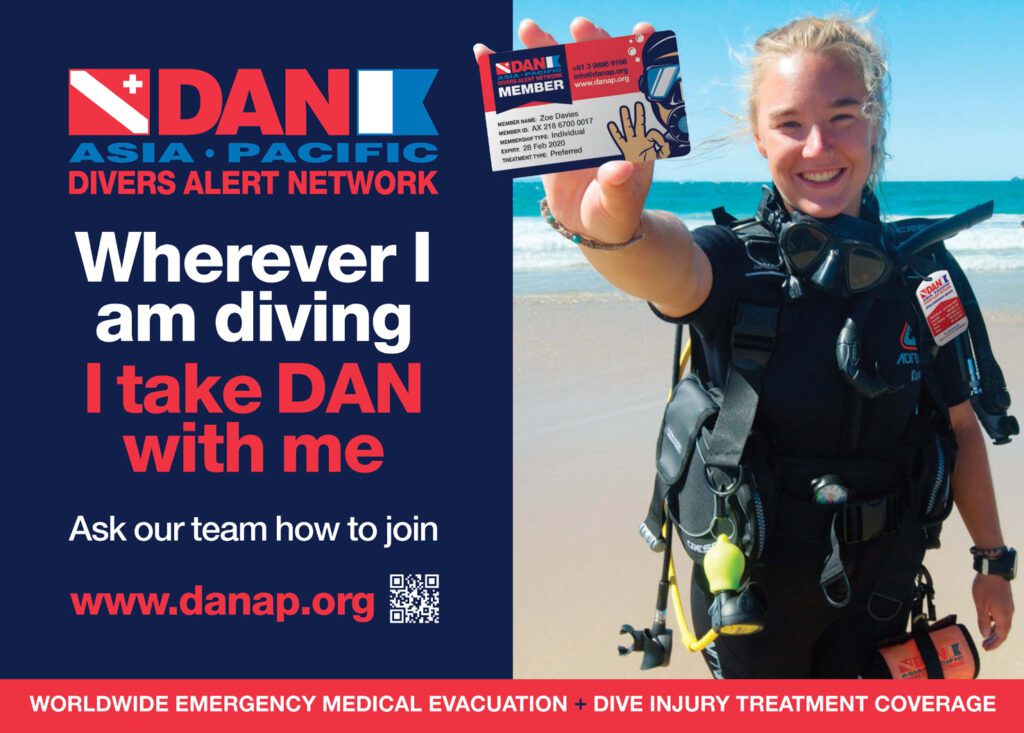 DAN ASIA-PACIFIC MEMBERSHIP BENEFITS
Joining DAN Dive Insurance is the best way every scuba diver can protect them self if any unfortunate diving accident of injury occurs.
Assistance
24-hours, 7 days a week, medical assistance, in the event of a diving accident or illness worldwide.

from almost anywhere in the world to an appropriate medical facility for both diving & non-diving accidents.

A range of Travel Assistance benefits, including pre-trip information, return of travel companion, emergency cash advance, and much more. Read TravelAssist Benefits & Conditions Here.
Medical advice.
Membership Card & Annual Member Benefits
You will receive a DAN AP Membership Card and a weatherproof "First Aid for Decompression Illness" Sticker with the latest Emergency Hotline Numbers.
You will receive a subscription to DAN AP's quarterly Alert Diver magazine, the only dedicated diving health, and safety magazine in the Asia-Pacific, filled with authoritative and engaging dive safety content in every issue.
Thanks to our Media Partnership with ScubaDiver Australasia, DAN AP Members also receive a digital subscription to ScubaDiver AustralasiaMagazine, filled with mind-blowing images, the low-down on the newest dive equipment, the most exciting destinations, stories from the world of science and conservation, and more!
You get a subscription to the quarterly e-newsletters, Deeper with DAN and Safety Stop.
Gain access to an ever-expanding range of dive health and safety contentincluding online seminars, reports, findings from research initiatives, articles from past issues of Alert Diver, and book downloads.
Access to Optional DAN Dive Injury (Treatment) Insurance Plans
There are several treatment plans for divers to choose from at the time of joining DAN.
Flexibility in the choice of plan for each family member.
If electing to take out a treatment insurance plan, each family member can select the plan that best matches their individual needs.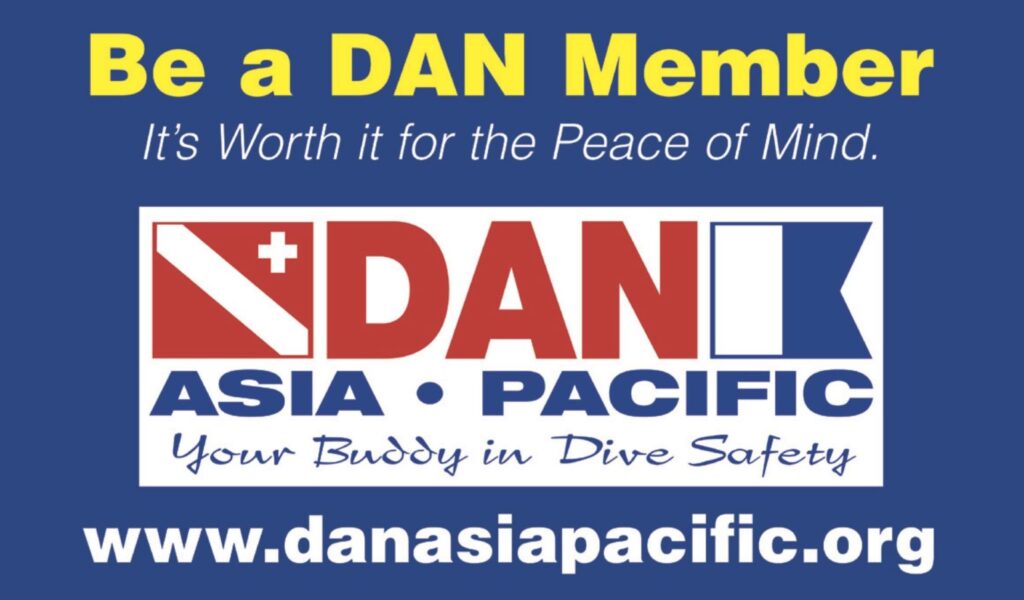 Here at DGA Dive Gear Australia we are Proud Supporters of DAN (Divers Alert Network) and important dive safety message within the recreational diving community.